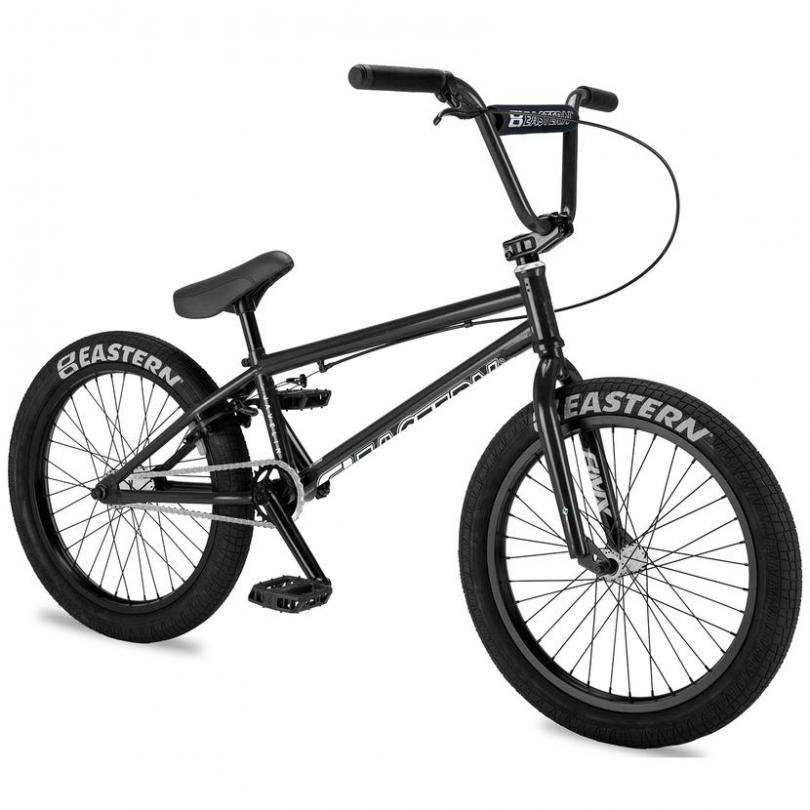 Eastern Javelin BMX
On Sale
$459.00
$569.00

Eastern Javelin BMX
The Eastern Javelin BMX bike is an excellent choice for riders who seek a high-quality bike that can withstand various riding styles. This bike's frame is constructed with rugged steel and features a chromoly down tube, providing extra strength and durability. Moreover, the Javelin's longer 20.75" top bar makes it perfect for taller or older riders.


The bike's sealed rear hub prevents dirt and debris from entering and causing damage over time, ensuring a smooth ride for longer periods. Additionally, the 3-piece tubular chromoly crankset is lighter and stronger than traditional one-piece cranks, while the integrated headset helps to reduce weight and improve steering response.


The Javelin also features a sealed mid bottom bracket (BB) that enhances overall stability and control. The Eastern Riblet grips and Atom pedals offer a comfortable grip and secure footing, respectively. Meanwhile, the Eastern sprocket is durable and long-lasting.


The Javelin's double-wall rims are stronger and more durable than traditional single-wall rims, and the rims are equipped with 2.4" Eastern OEM tires that provide excellent traction and grip on various surfaces.


Overall, the Eastern Javelin BMX bike is an ideal choice for beginners who want a durable and high-quality bike capable of handling a variety of riding styles. With its robust construction and high-quality components, this bike ensures a smooth and enjoyable ride for years to come, especially for taller or older riders
• Chromoly Down Tube 
• Sealed Rear Hub
• 3 Piece Tubular Cranks
• Chromoly Steerer Tube
• Mid BB 
• Integrated Headset 
• Eastern Riblet Grips 
• Eastern Atom Pedals 
• Eastern Sprocket 
• Double Wall Rims 
• 2.4" Eastern OEM Tires 
This bike has a 20.75" top bar which is perfect for older or taller riders.
---