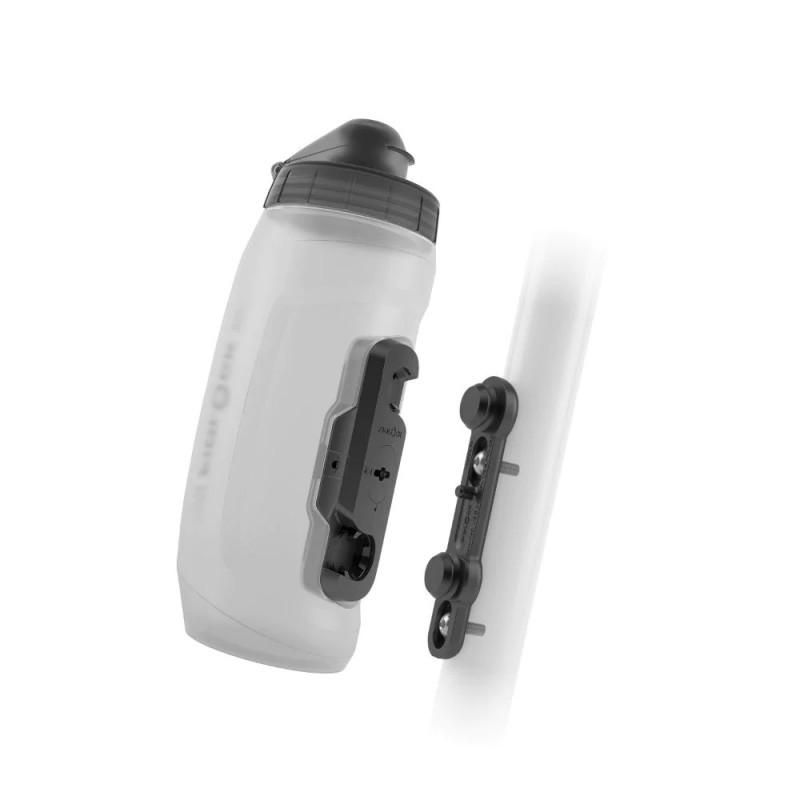 Fidlock Twist Bottle & Bike Mount
On Sale
$75.00
$89.00

Fidlock Twist Bottle & Bike Mount

Introducing the Fidlock Twist Bottle & Bike Mount: the perfect solution for those seeking a streamlined bike appearance without compromising on the convenience of a bottle cage. Tired of dealing with troublesome bottle cages and concerned about limited frame clearance? Are magnets your cup of tea? Look no further than the Fidlock Twist!
By eliminating the bulky bottle cage and incorporating inboard receivers directly into the bottle design, Fidlock has achieved a nearly flush positioning of the bottle with the bike frame. This innovative approach ensures that your bottle won't interfere with your shock or any other protruding parts when storing it on your bike.
Using the Fidlock Twist is a breeze. Simply bring the bottle close to the magnetic holder, and it will securely snap into place. To remove it, just twist the bottle away from the holder, and it will detach effortlessly. The twisting mechanism ensures that even during the most rugged descents, the bottle remains securely attached, eliminating any risk of it being ejected.
Key Features:
The original design boasts a 600ml capacity and comes with a standard bottle cap.
The updated ergonomic design of the 590ml and 450ml bottles provides easy-squeeze functionality, thanks to a softer material. They also feature a new high-flow bottle cap with a self-sealing and leak-proof valve, along with an optional dirt cover.
All Fidlock Twist models are dishwasher safe, BPA-free, and compatible with all Fidlock Twist bases.
Dimensions/Weight:
600ml: 72 x 219 x 82mm - 131g
590ml: 68 x 208 x 88mm - 152g
450ml: 70 x 169 x 86 mm - 119g
What's Included:
Fidlock Twist bottle with connector
Fidlock Twist Bike Base Mount
Two mounting screws
---